Atlas® Rubber Sarga Blue RF3 Thread Cobre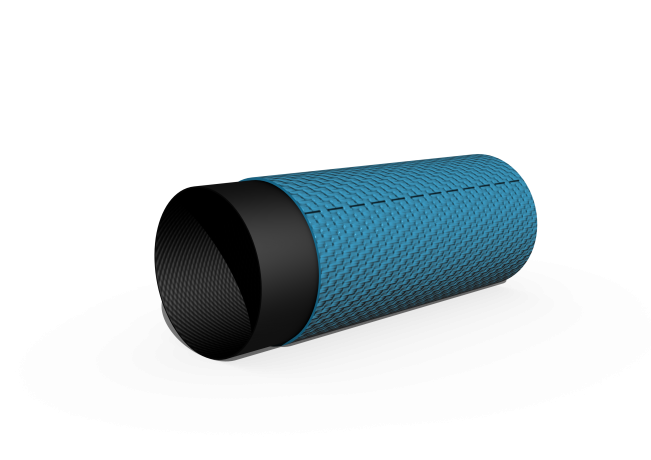 Performance
Antistatic properties according to the ISI2883 Standard:1980 and 2878:1987
Easy to handle and roll up
Highly resistant to the flow of chemicals thanks to the interior lining's special composition.
Highly resistant to ozone thanks to its outer coating that also improves abrasion
Resistant to pressure thanks to its circular weave construction
Uses
Loading and unloading of fuel, gasoline, etc.
Tank cleaning.
Fire-fighting environments and deflagration hazards.
Pumping of chemical products.
Transfers and bypass.
Refineries.
Construction
Interior lining:
Special lining made from a rubber mix. Minimal flow loss thanks to its smooth walls.
Exterior fabric:
Circular weaved outer layer made from high tenacity polyester thread. TWILL-type fabric. No defects (broken threads, knots, etc.)
Incorporates 3 copper threads
Exterior permeation:
Blue PU-based emulsion.
Technical characteristics
 
DIAMETER
WEIGHT
WORKING PRESSURE
TESTING PRESSURE
BREAKAGE PRESSURE
 
 
inches
mm.
gr/m.
Bars
Bars
Bars
 
 
2"
52
510
40
80
>120