Atlas®-C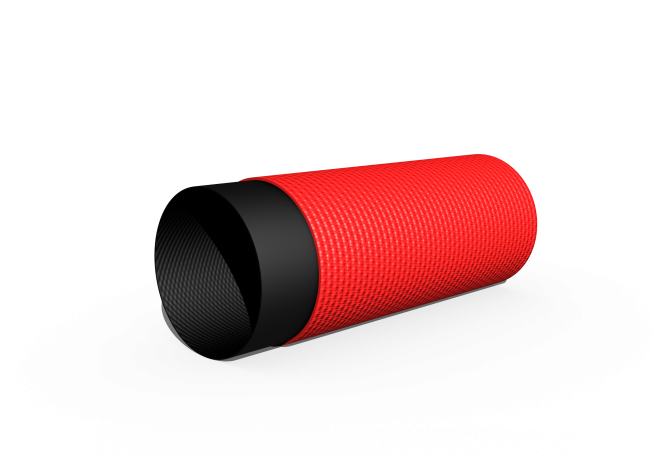 Performance
Very light and flexible hose.
Easy to handle and roll up.
Highly resistant to ozone thanks to its outer coating that also improves abrasion.
Resistant to pressure thanks to its circular weave construction.
Options for PU and/or synthetic rubber interior lining.
Personalised markings with a minimum order.
Available with various international certifications.
Uses
Fire-fighting and Industry supplies.
Fire hose cabinets.
Construction.
Forestry.
Construction
Interior lining:
Special lining made from thermoplastic synthetic materials.
Minimal flow loss thanks to its smooth walls.
Exterior fabric:
Circular weaved outer layer made from high tenacity polyester thread.
Flat fabric used as the standard, twill option with a minimum order. No defects (broken threads, knots, etc.)
Exterior permeation:
Red PU-based emulsion as standard (other colours with a minimum order).
Technical characteristics
 
DIAMETER
WEIGHT
WORKING PRESSURE
TESTING PRESSURE
BREAKAGE PRESSURE
 
 
inches
mm.
gr/m.
Bars
Bars
Bars
 
 
1"
25,4
170
30
60
>90
 
 
11/2"
38
220
18
37
>55
 
 
12/3"
42
240
18
37
>55
 
 
13/4"
45
240
18
37
>55
 
 
2"
52
290
18
37
>55
 
 
21/2"
64
400
18
37
>55
 
 
23/4"
70
430
16
32
>48
 
 
3"
75
490
15
30
>45
 
 
4"
102
700
15
30
>45
 
 
41/3"
110
800
13
27
>40
 
 
5"
125
1.050
12
24
>35
 
 
6"
152
1.400
12
24
>35