Flexigom® PU AQUA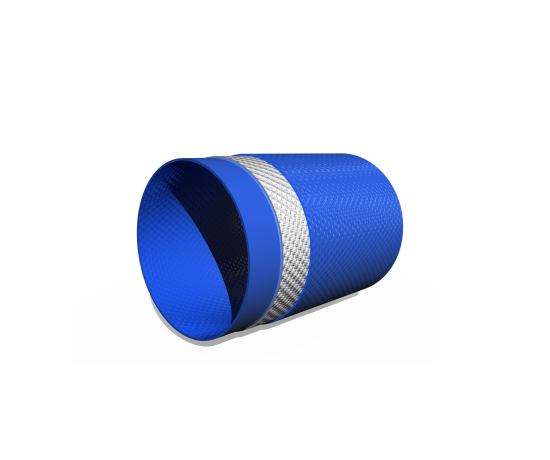 Performance
Excellent resistance to abrasion and intensive use by professionals.
Highly resistant to oil, gasoline and a wide range of chemicals.
Very resistant to both contact and radiant heat.
Light and flexible hose even at low temperatures (-15ºC). Easy to handle and roll up.
Highly resistant to breakage thanks to the specially-made textile.
No maintenance or drying necessary.
Uses
Agriculture.
Substitution of rigid well pipes.
Drinking water transfers and pipe bypasses.
Civil works.
Special high-pressure processes.
Construction
Interior and exterior layer:
Extruded thermoplastic polyurethane. Minimal flow loss thanks to its smooth interior wall. Blue in colour. Shiny surface without grooves.
Reinforced middle textile:
Circular weaved outer layer made from high tenacity polyester thread. No defects (broken threads, knots, etc.)
Technical characteristics
 
DIAMETER
COLOR
BREAKAGE PRESSURE
WORKING PRESSURE
WEIGHT
THICKNESS
TRACTION
 
 
inches
mm
 
Bars
Bars
kg/m
inches
mm
Lbs
kg
 
 
1 1/3"
32
Blue
80
27
280
0,087
2,2
5.732
2.600
 
 
2"
51
Blue
50
17
475
0,090
2,3
8.598
3.900